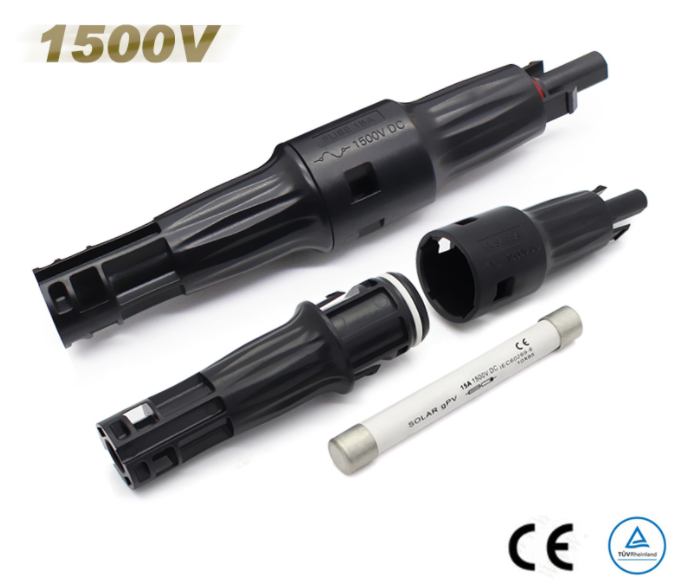 ---
These are the equipment that we can call indispensable especially in roof GES projects.
In Turkey, nearly all solar projects are carried out in the roof.
The inputs of string inverters are around 1000V DC on average.
Current values up to 10-15 Amperes and high voltage levels up to 1500V bring the possibility of starting a fire in possible DC short circuits.
In case of fire that may occur under buildings with solar systems, the DC cables being active may cause problems for fire brigade interventions.
Therefore, the use of these fuses will be insurance in all above mentioned dangers.
We have two types of products in 10A 1000V and 15A 1500V types.
It is enough to just contact us to get detailed information and product certification.
Documents
MC4 DC FUSE & CUTTERS Information and Price Offer Form
---