Who are we?
Orbit Enerji Inc. Co. is the group company of Deka Digital Inc.Co.
The main activity of the company is ENERGY and its area of ​​specialization is solar power plants EPC services.
The company, which provides Engineering, Projecting and Installation and post-construction services for Photovoltaic Solar Power Plants, has many R&D studies.
There is a strong team behind Orbit Energy. Field service has been organized in a way that will serve all of Turkey to ensure continuity.
All of the employees received standard trainings such as OHS, first aid, working at height, defensive driving, and working on electricity.
It is aimed to equip each employee with personal training as well as technical training and thus add value to their job.
In all projects signed by the company, there is a goal of quality, longevity and zero failure. It aims to provide quality and trust advantage against its competitors.
---
Total Quality Management
In order to meet the needs of our customers with a holistic approach, we meet the quality requirements of all our services with a systematic approach and the participation of all our employees.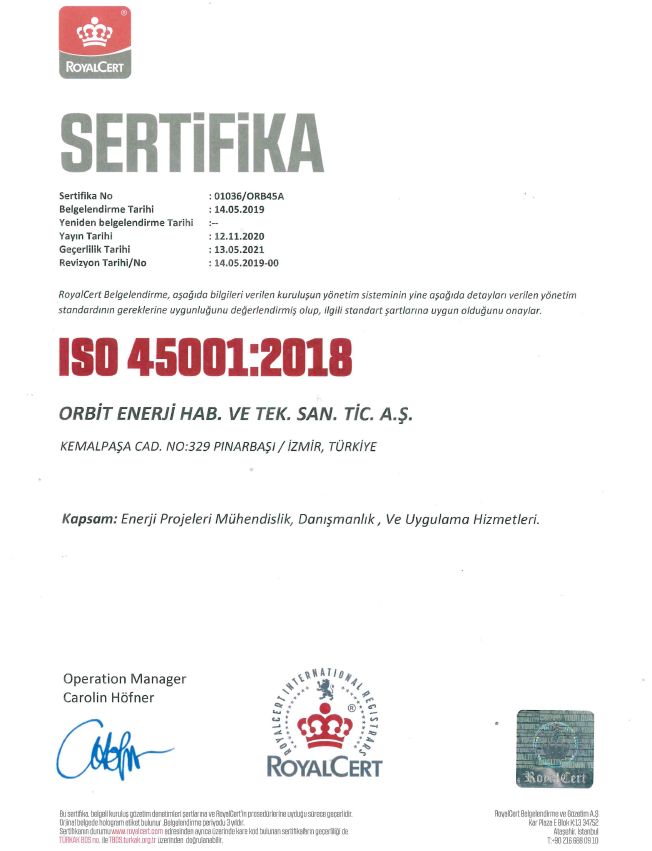 Turnkey Engineering and Technical Consultancy Services PCM
Contact us right now.
We offer turnkey projects to our customers. In addition to our fully integrated services as Engineering, Procurement and Installation, we are at your side with our responsible, competent and impartial services in GRANT Support and TECHNICAL CONSULTANCY processes.